Explore the AlmirLive
Document Management Process.....
This Register stores all documents within the scope of the management system. The Document Register allows assigned users, managers, and auditors to quickly view and navigate controlled documentation. Managers can create, print, manage, and track documents with ease.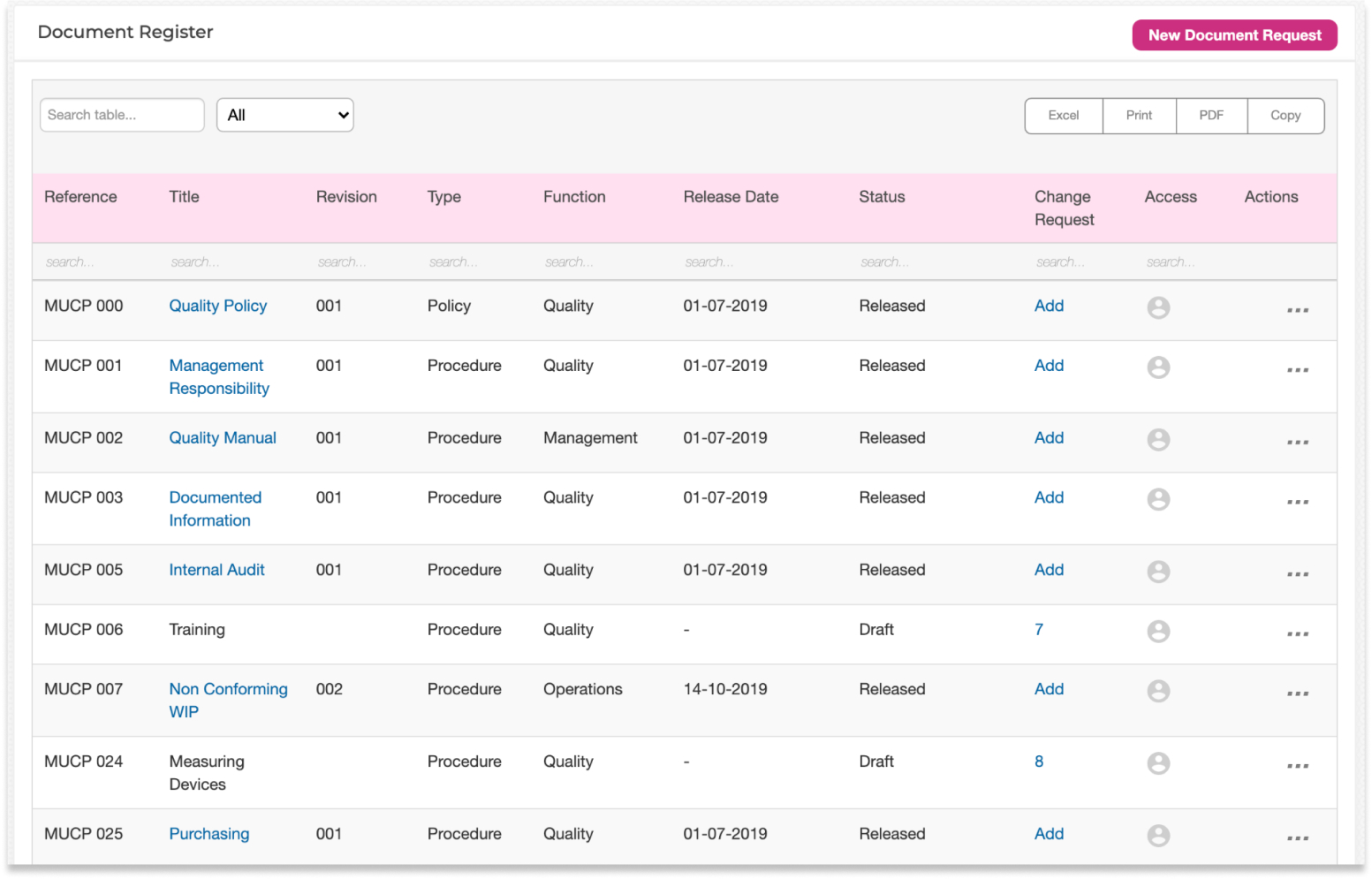 Within the Document Management Application you can raise a change request for a document indicating whether the document should be added, revised or obsoleted. The Document Management application also keeps track of any tasks assigned to you via email notifications. A quick action link to New Document Request exists on the AlmirLive Dashboard as well as within the Document Management application.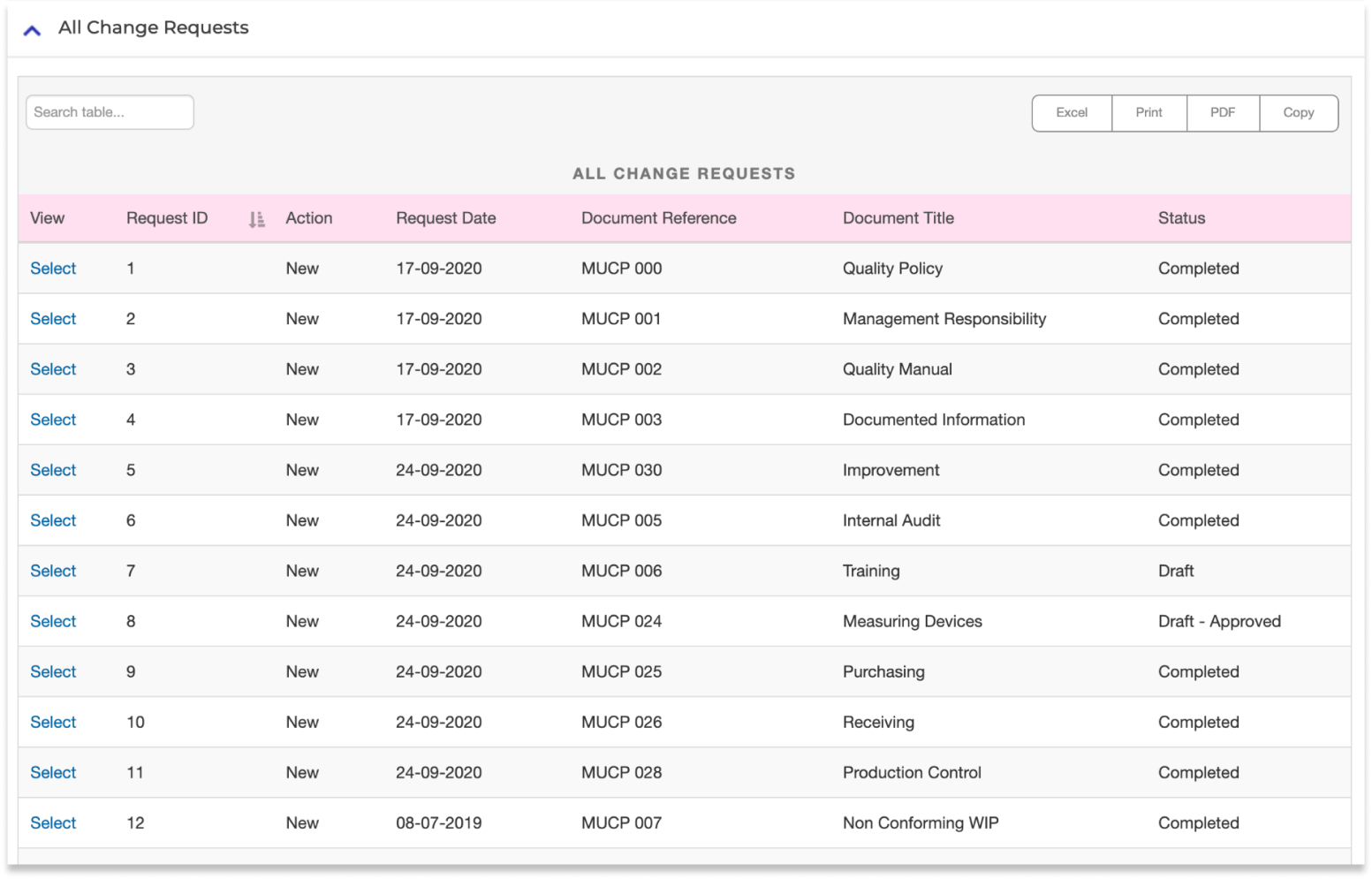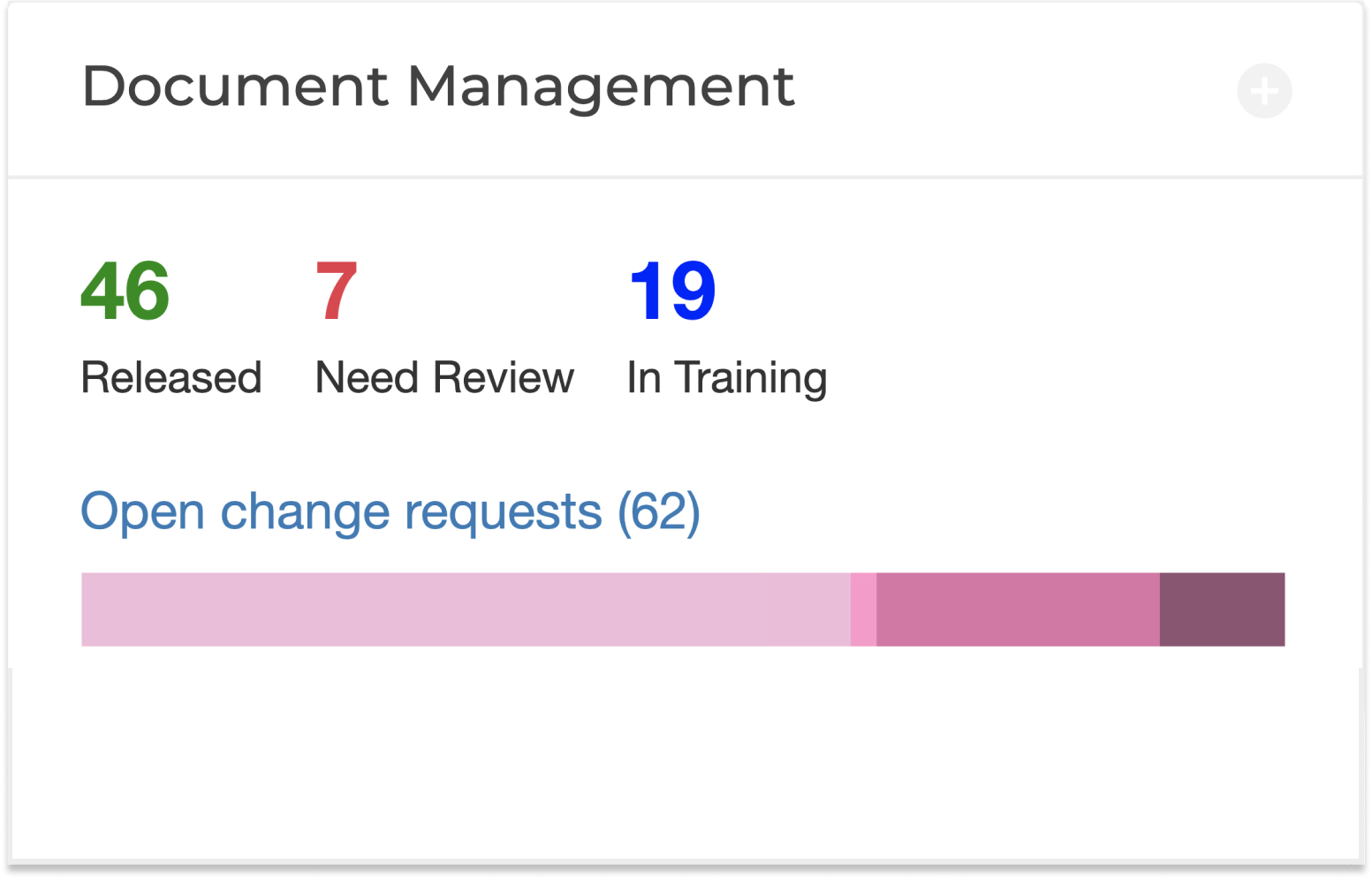 Explore all of our other modules