Explore the AlmirLive
Asset Management Process.....
Users, managers, and auditors alike can quickly view and navigate assets and whom they are assigned to across the organization.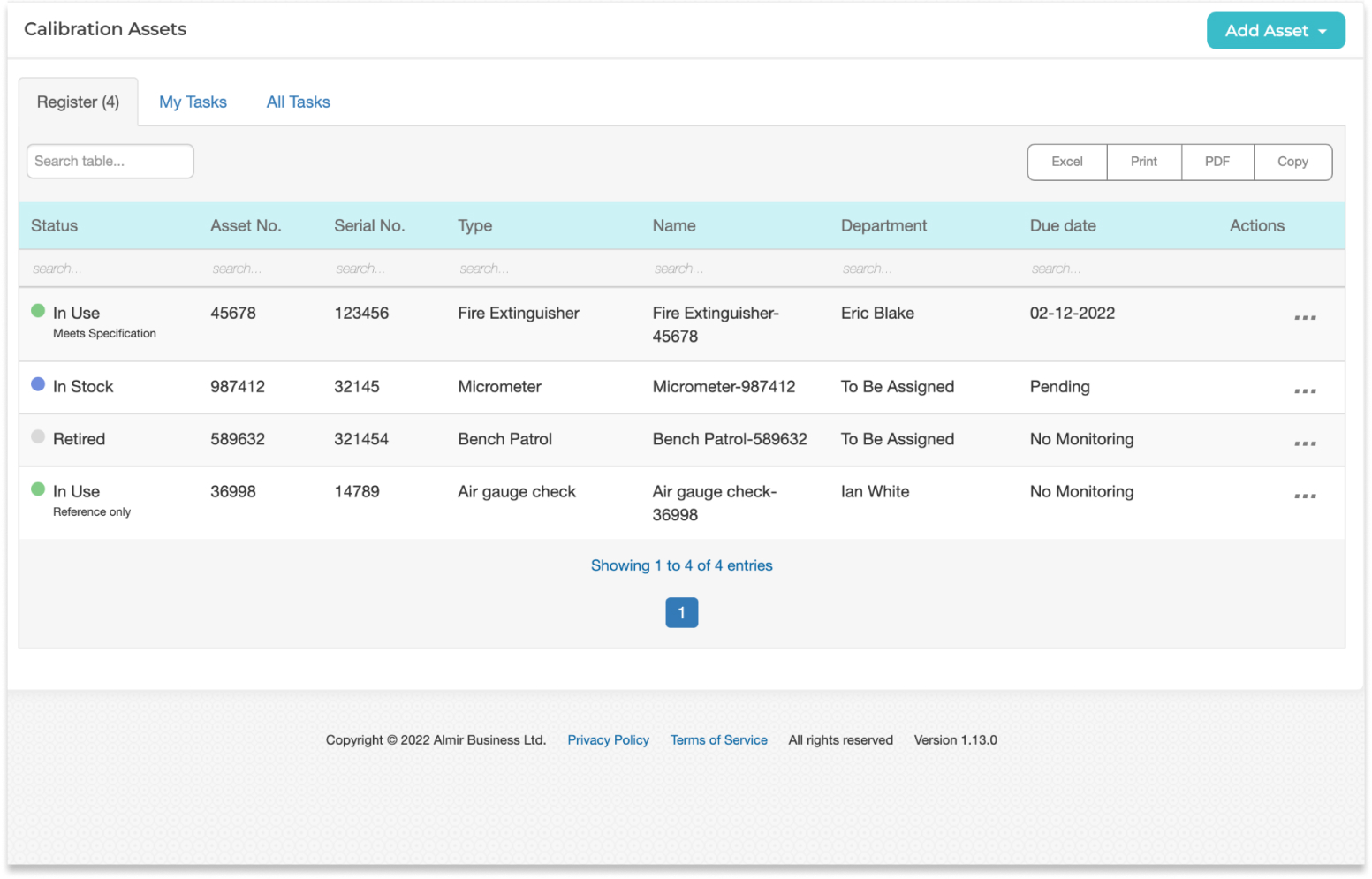 Asset Monitoring allows users to manage and track assets with ease. Unscheduled events, such as breakdowns, can also be recorded.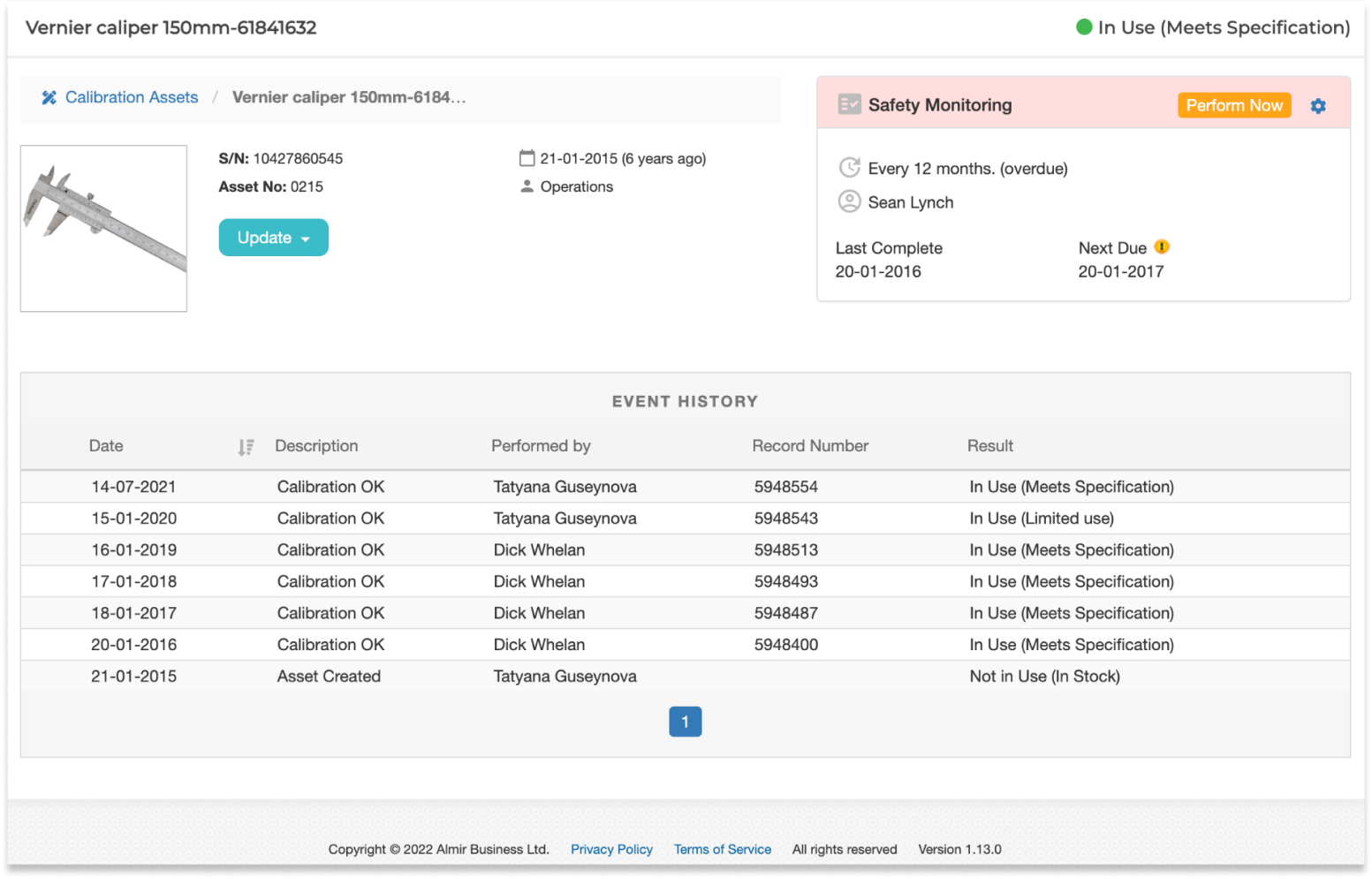 The Assets Management Summary View available on the AlmirLive Dashboard displays an Assets maintenance, calibration and safety status.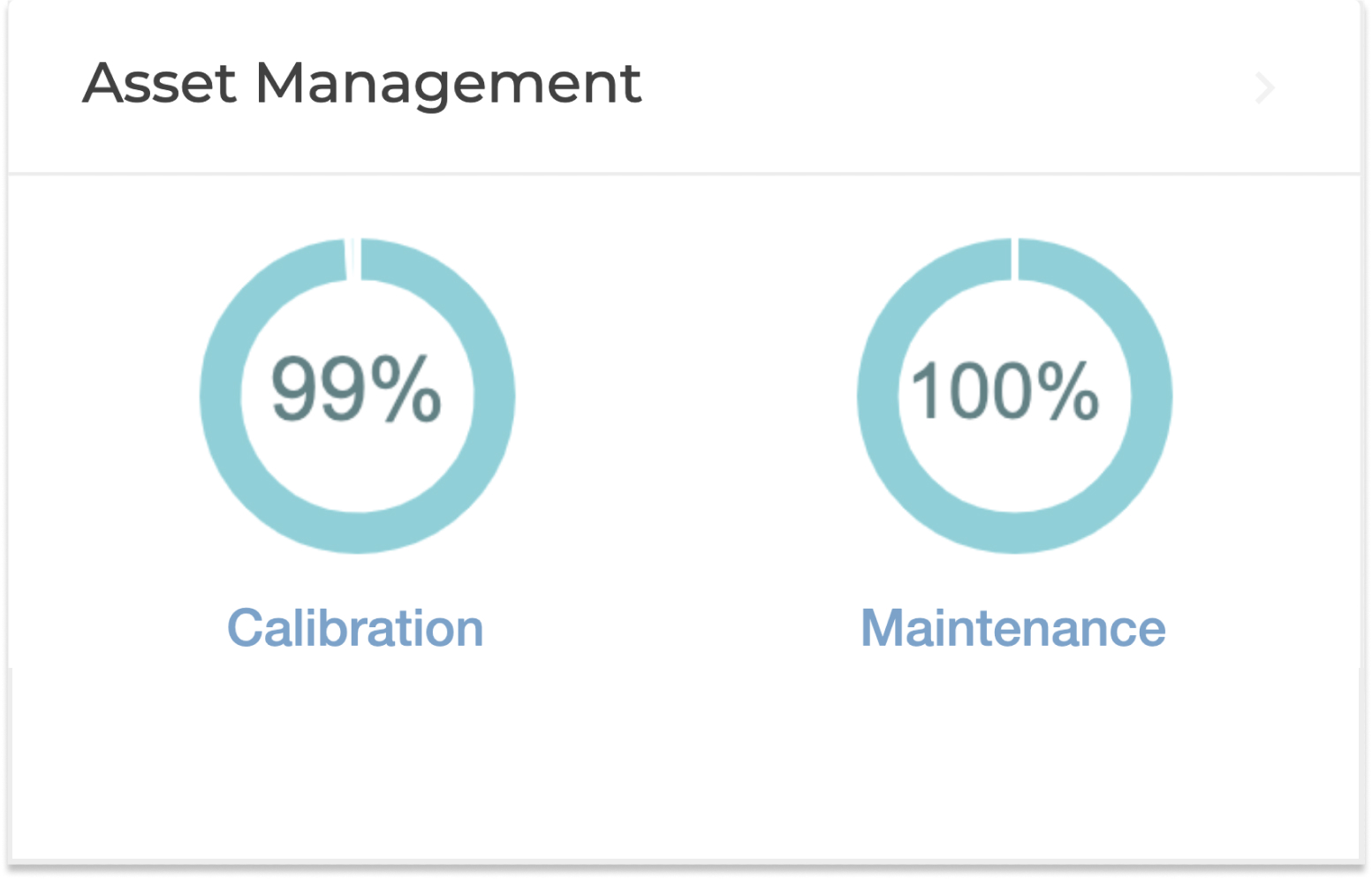 Explore all of our other modules